Is your contracting business dominating your time? Are you constantly looking for ways to lower your costs, increase your revenue or streamline your operations? Simply put, is your business providing the results you desire?
EGIA offers contractors all the tools they need to run or grow a successful contracting business, while freeing up your time and money and giving you your life back. EGIA membership includes access to world class contractor educational programs; cost-cutting discounts and rebates on products and services you use daily; exclusive industry leading financing offers; new actionable industry research delivered monthly and more!
MAXIMIZING THE OFFSEASON IN CONTRACTING
This episode will be available through Sunday, September 5.
Next episode: 6 Steps to Solve Challenges, Maximize Profits and Achieve Year-End Goals (Coming Monday, September 6)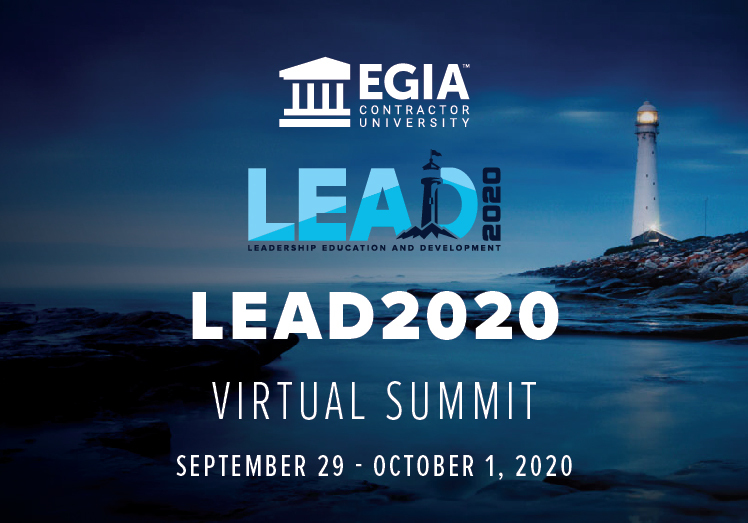 LEAD2020 is the premier 3-day virtual leadership summit for contractors, where you'll discover breakthrough strategies to help you lead your home services team to unprecedented success. Get complimentary registration to LEAD2020 for up to 5 members of your team by starting your 30-day free trial to EGIA Contractor University.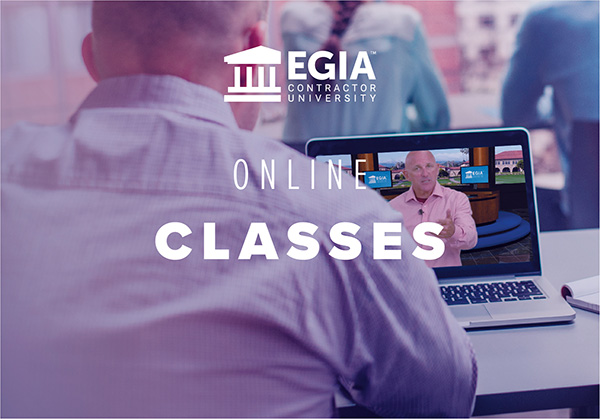 Dedicated online classes focused on the fundamental areas of running a contracting businesses. Classes are available on Sales, Financial Structure, Pricing, Marketing, Operations, Customer Service, Service Agreements, Leadership and more. The online classes feature high definition streaming videos and a learning management system that requires all participants to demonstrate their total comprehension of the various lessons, each step of the way, before progressing through the rest of the training curriculum.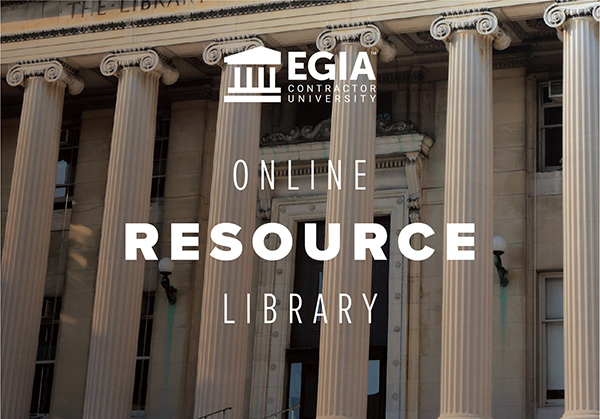 The Contracting Best Practices Online Library allows member contractors to take an even deeper dive and expand their knowledge, beyond what is covered in the online classes, to achieve total mastery of all the critical areas for running a contracting business. With this powerful resource, you'll unlock a vast library of high definition training videos, implementation tools, templates, articles and self-evaluation scorecards to support your continued education and business growth.
One- or two-day in-depth educational events focused on the 10 core areas of curriculum provided through EGIA Contractor University. Workshops are presented in-person throughout the country during non-peak seasons. Premium members receive 1 free registration to each workshop. Additional registrations for premium members are $129 for a one-day workshop or $229 for a two-day workshop. The registration price for non-premium members is $599 for a one-day workshop or $999 for a two-day workshop.
Strategic, business building event featuring headliner keynote presentations, focused breakout sessions, networking opportunities, vendor exhibits and more. This is the can't-miss event of the year for members.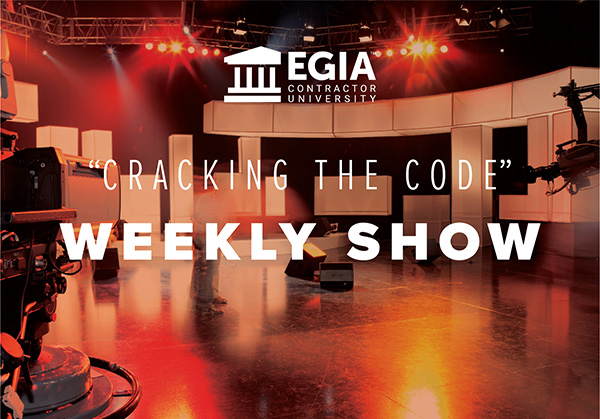 EGIA's "Cracking the Code" is a weekly show and podcast that casts a light on the most important topics related to running a contracting business. Hosted by New York Times bestselling author and contracting business expert Weldon Long, "Cracking the Code" regularly features EGIA Contractor University's industry-acclaimed faculty and helps viewers discover timeless proven strategies and emerging best practices that are being implemented today by the country's most successful contractors. EGIA members enjoy the added benefit of on-demand access to the full archive of all previous episodes.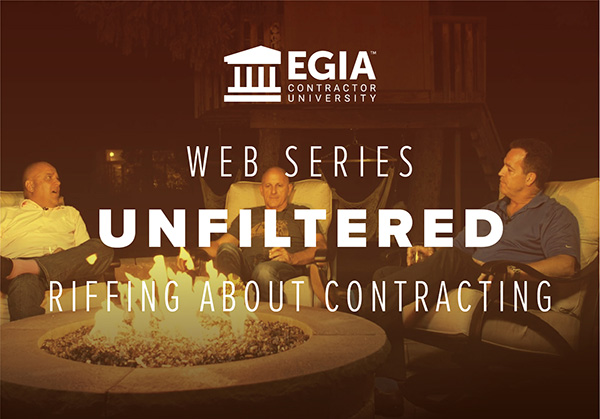 What happens when you put 3 of the brightest minds in the contracting industry in an informal setting, mix in a few drinks and cigars, start talking about contracting and capture it all on camera? Well, you are about to find out.
The groundbreaking new web series from EGIA takes you behind the scenes with New York Times bestselling author Weldon Long, International Consultant of the Year winner Drew Cameron, and renowned educator and entrepreneur Gary Elekes as the trio opens up about their industry experiences over the last four decades and offers never-before-seen access into the true tricks of the trade and blueprints to profitability and prosperity.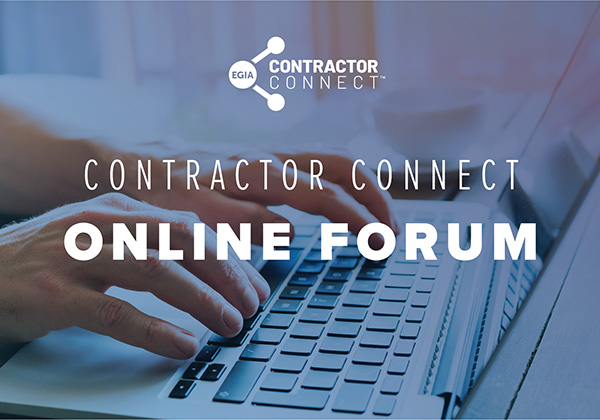 Do you have a challenge you are facing in your business and want advice from other contractors who are in your same shoes? Are you interested in an easy and convenient way to network and connect with contractors and leading industry consultants from across the country? Look no further than EGIA Contractor Connect, an EGIA-powered Facebook community for all contractors that offers the opportunity to ask questions and share ideas with individuals in every role throughout the home services industry, including EGIA Contractor University's panel of experts.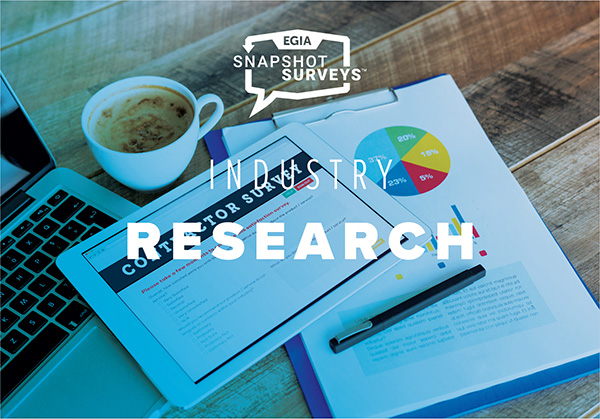 EGIA routinely surveys its contractor network on specific focus topics to gain insight on how contractors are evolving their business practices to achieve maximum success and then publishes a summary of the survey results for EGIA members to access.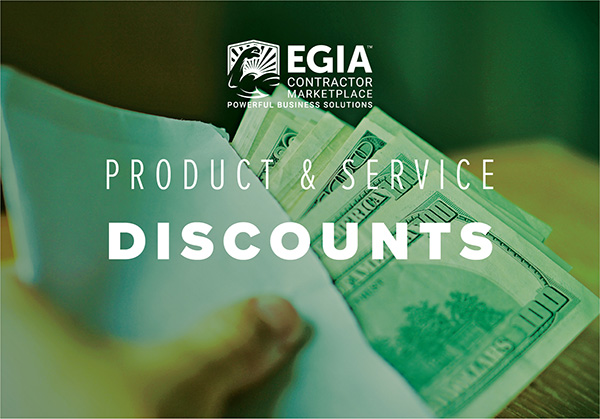 EGIA has negotiated special discounts with several of the premier business product, service, and training providers available today allowing members to save up to thousands of dollars on many of the essential tools needed to run their business.
EGIA members have access to an industry-leading portfolio of residential and commercial financing programs that make investing in energy efficiency upgrades more affordable for their customers. It can be confusing for contractors to weave their way through all the financing solutions in the marketplace and costly to pick the wrong one for their company. Through the EGIA Financing Clearinghouse, EGIA clears the way and helps contractors pick the right program for their business. We have done the research, vetted the leading finance service offerings, and leveraged our national buying power to secure the best financing solutions for our EGIA members.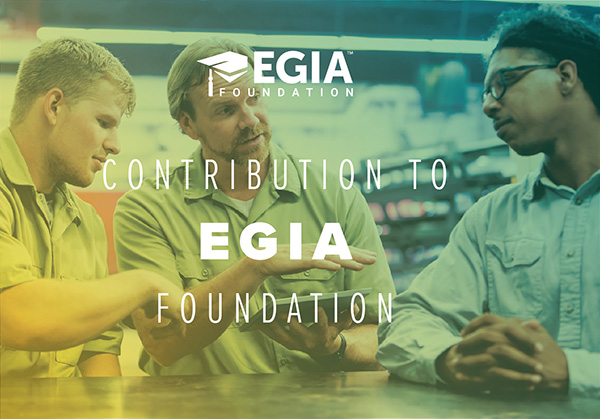 The EGIA Foundation is a 501(c)(3) nonprofit organization committed to reducing the labor shortage in the home services industry while expanding the benefits the industry offers the general public. Through career development, scholarship programs, providing education about the industry to students as they're considering career paths, and other initiatives, the Foundation enthusiastically takes a role in developing future generations of tradespeople. As an EGIA member, $10 of your monthly dues are donated to the EGIA Foundation at no additional cost to you.
Once you become an EGIA member, you'll be assigned to one of our membership account managers (based on your region) who will assist you with the onboarding process and help you maximize the value of your EGIA membership each step of the way.
*Plus members can register for an additional fee. Premium members receive 1 free ticket.